Published: 28/09/18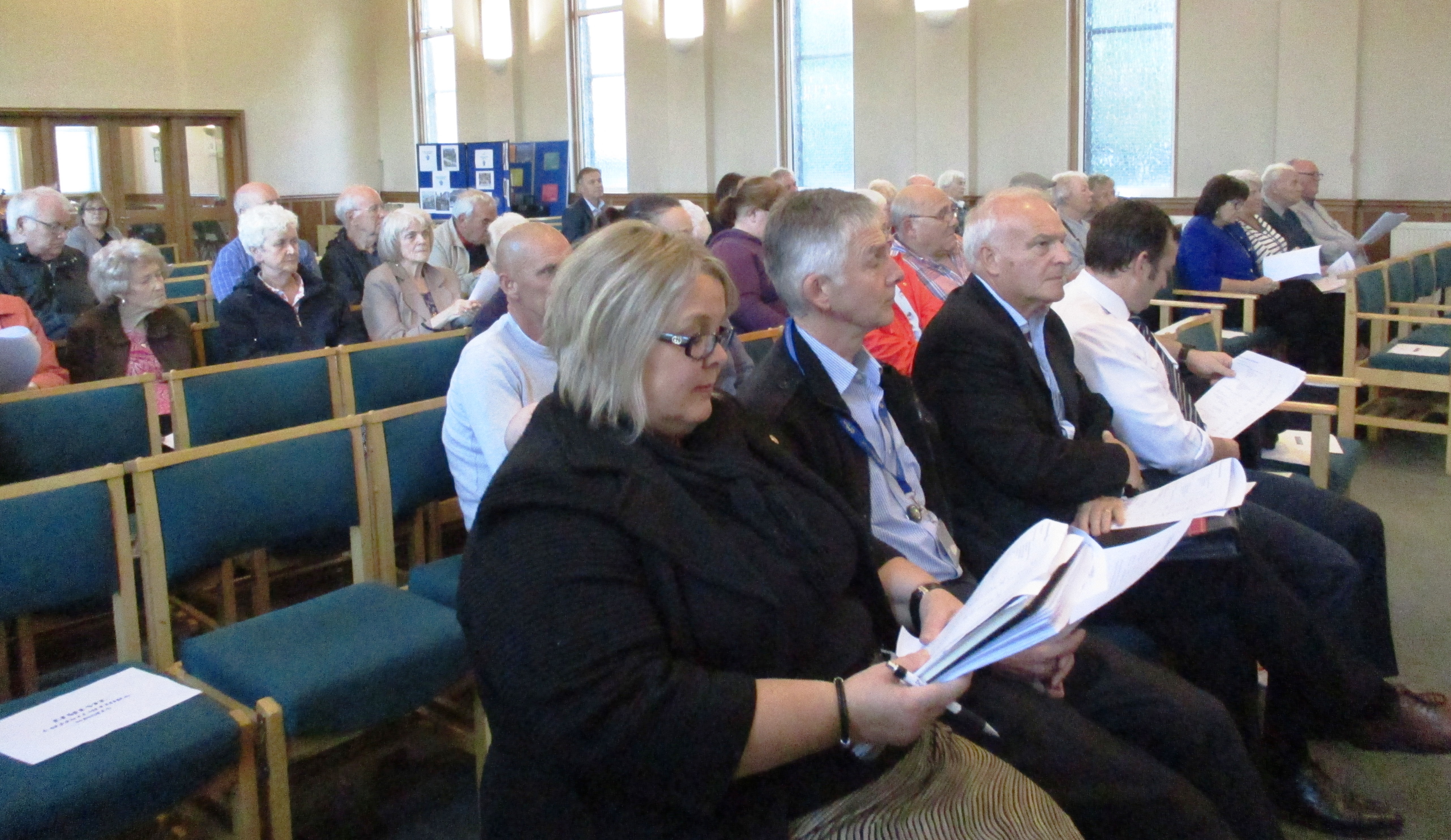 Abertay Housing Association held its twenty second AGM at Fintry Parish Church on Tuesday 18 September.
The formal business included the report from the Chair and a presentation of Annual Accounts. In accordance with the rules, two Committee Members were required to stand down and they were both re-elected. Details of current Committee Members can be found here. We still have vacancies for Management Committee members, so if you are interested in becoming a member, or would like to come along to our committee meetings as an observer, then please contact our Chief Executive, Ian Thomson, on 01382 903545.
After the formal proceedings Kath Mands, Chair, presented prizes to our Garden Competition winners. We had two categories of Best Garden and Best Balcony and offered a first place and second place prize for each. Mr McIntosh of Finella Terrace won the Garden Competition with Mr Dunn of Gordon Street and Mrs and Mrs Barron of Dykehead Place who were joint second place winners. Neither the Balcony winner, Mrs Irvine of Cheviot Crescent or Mrs Nolan of Fintry Drive who came second were present to collect their prizes.  Thanks go to QAPM, who donated the prizes.
We were then enthralled by Amanda Kopel, who has campaigned for a number of years for Frank's Law which aims to provide free personal care for anyone suffering from Dementia, regardless of age.  After Amanda's presentation guests enjoyed the legendary buffet which had been supplied by the ladies of the Church.
&nbspBack to Archived News