Published: 19/04/11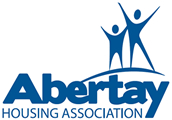 Over the last 18 months we've been working hard to improve our service to customers and "to enhance the quality of life in our communities".
We've done this by taking a good look at how we do things and taken steps to make them even better. There is still a lot of hard work to be done, but we are proud of our achievements so far.
To recognise these changes we felt that the time had come to update our logo and corporate colours. The office has also benefitted from a much needed freshen up to reflect the change.
Our two main objectives were:
to reflect that we see ourselves as much more than just a landlord and,
to achieve our new look on a tight budget.
We went live with our "new image" at the beginning of April and to mark the occasion we invited members of our management committee and resident organisations, key suppliers and community partners to help us celebrate the launch. Local businessman and community champion Mohammed Issa spoke at the event and along with Ken Whitton, chair of ARO, got the logo off to a great start. Our sheltered complexes also held their own events on the big day.
You may already have started receiving mail from us with the new logo and corporate colours……………we hope you like it!
&nbspBack to Archived News