Published: 03/04/15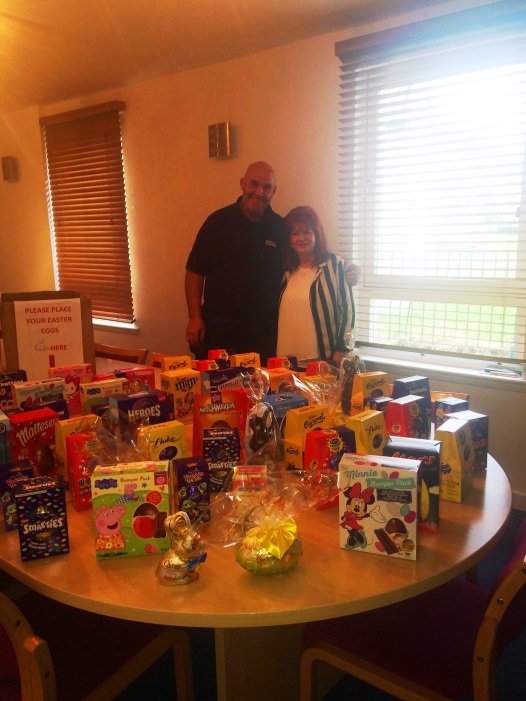 Our thoughts turn to Springtime, warmer weather and enjoying spending time with our families.
Sadly this is not the case for some local children, who will spend Easter in hospital or living in temporary accommodation as they are homeless.
Charlie Kean's children's charity arranged to distribute Easter eggs to local children living with dibilitating illness or those in homeless temporary accommodation.
Abertay staff were happy to assist in a small way by donating easter eggs to Mr Kean on 2 April to help brighten a child's Easter.
&nbspBack to Archived News