Published: 24/05/21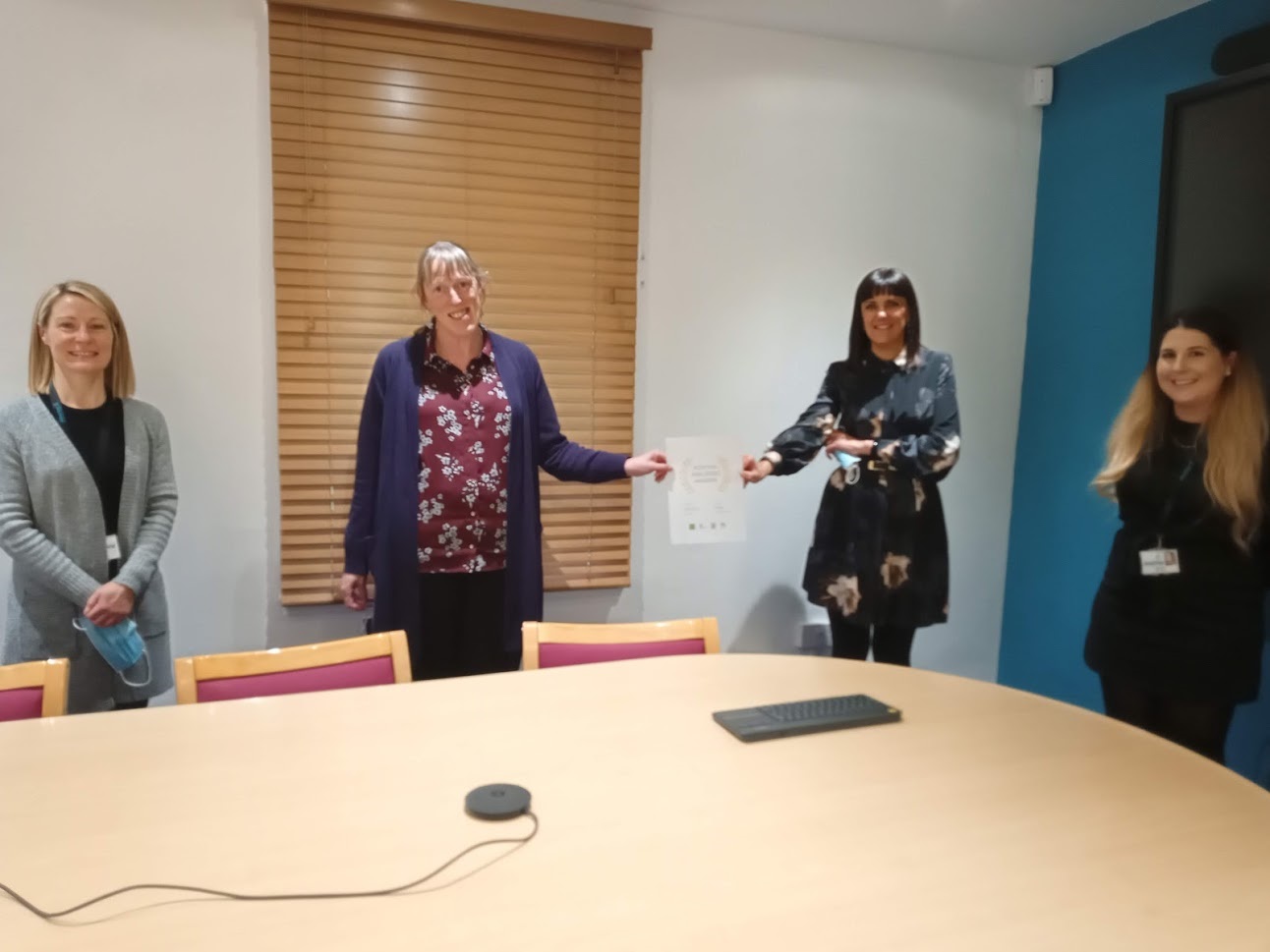 During the difficult times that we have found ourselves in over the past year with office closures, working from home and lockdown restrictions, we, as an Association, had to find ways to stay healthy both physically and mentally.
We were delighted to engage the services of local company Take Your Marks who created a bespoke Wellbeing App.  The App offers staff a vast range of options including desk-based exercises, yoga, mental health advice, and suggested walks to monthly challenges.
Our challenges in January and February involved staff recording their step count in order to reach a goal.  In January, the aim was to reach 1.25million steps – the equivalent of walking around the Association's estates.  This challenge was smashed in just two weeks!  For February, we raised the step total to 3million steps – the equivalent of walking from Dundee to Orleans (France) – Dundee's twinned City.  Again, staff rose to the challenge and smashed the goal.
We were delighted that our efforts did not go unnoticed and were thrilled to be nominated in the Scottish Walking Awards.   Whilst we may not have won the award in our category, we did receive a certificate and congratulations:
'Congratulations on being nominated in the first-ever Scottish Walking Awards. The judges were impressed with your nomination.'
We continue to set challenges each month, so who knows what next year may bring or indeed, how far staff will have walked but, rest assured, whatever challenges we set we know staff will smash them!
&nbspBack to Archived News