Published: 09/08/11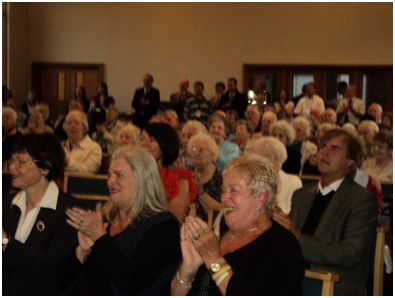 Notice to all Tenants:
You are cordially invited to Abertay's 15th Annual General Meeting on Wednesday 21st September 2011 in Fintry Parish Church at 6.30 pm.
As in previous years, there will be a report from our Chairperson, Russell Rowbotham, along with the presentation of our Annual Accounts.
All Shareholders will have the opportunity to vote and stand for committee. We are a tenant led organisation and in order to maintain this we need more tenants on our Committee of Management. If you are interested in becoming a member, or would like to come along to one of our committee meetings as an observer, please let us know. Further information can be obtained by contacting our Chief Executive,
Ian Thomson.
We have been entertained for the last 3 years by the wonderful Dryburgh Gardens Versatiles, who have provided us with songs and dance from a bygone era. This year, however, we aim to entertain you in a different way and have booked a youth group dance troupe named Showcase. They are an award winning organisation who combine hip hop and streetdance and who will no doubt have you all swaying in your seats! Our ever popular prize draw and renowned buffet will follow the evening's entertainment.
We do hope you will come along and look forward to seeing you there…
&nbspBack to Archived News