Published: 06/03/17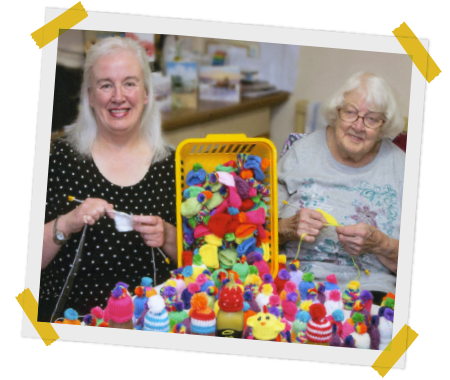 Dundee Voluntary Action, Number Ten, 10 Constitution Road, Dundee is a collection point for Age Scotland's 'Big Knit' campaign.  More details of which can be found on this poster.  From each hat submitted, Innocent Smoothies gives Age Scotland 25p. This is shared with 10p going to Age UK and 15p going to the member group submitting the hats.
All hats should be in with DVA no later than 3 July 2017.
Patterns for the little hats can be found online at http://www.thebigknit.co.uk/knitting-patterns.
Further information on the Big Knit campaign can be found at http://www.thebigknit.co.uk/
&nbspBack to Archived News