Published: 24/10/11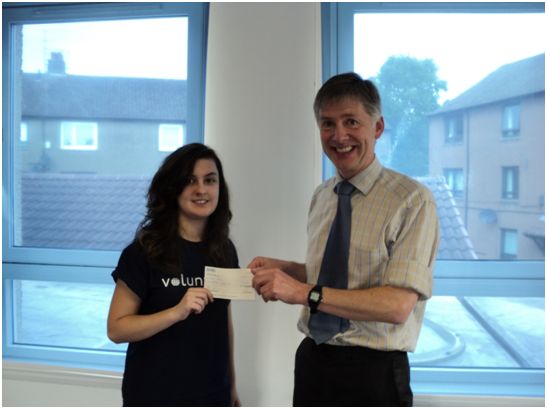 'Abertay aims to enhance the quality of lives in our communities' and it would appear that this ethos is shared by many others, not only in their own communities, but those much further afield!
We were recently approached by the daughter of one of our tenants who is about to embark upon a voluntary venture (through Project Trust and the Greylodge Settlement), to Cape Town, South Africa.
Amber Duncan (17) initially wrote in to our Chief Executive, Ian Thomson, to enquire whether Abertay would be willing to contribute a small donation towards the cost of this venture. During her time in Cape Town Amber will be working with the orphans who live in a Children's Home there, on both an educational and social care basis.
As our members are aware, Abertay sets aside £500 per year to help worthwhile causes and we were delighted to use some of this to help Amber realise her dream.
Amber has raised the required funds through various activities including: race nights, beauty nights, sponsored waxing (ouch!), prize bingo, raffles, and a collection at her local B&Q store. Amber has also received many donations from local companies and has used these as prizes for the aforementioned.
We will be updating you on Amber's progress over the coming months so please watch this space!
&nbspBack to Archived News