Published: 06/01/21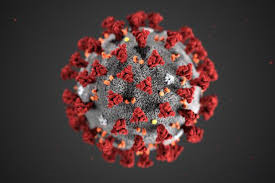 Further to guidance from the Prime Minister and First Minister Abertay's Office currently remains closed to the public.
The office phones are now working as normal, so if you call 01382 903545 during normal working hours, you will get through to a member of our Customer Services Team.  If you call outwith office hours, you will be put through to our Out Of Hours Emergency Service.
During the lockdown period, Abertay was only providing an emergency repairs service.  We are now working through the backlog of non-emergency repairs and logging new repair requests.  Please bear with us as it is likely to take longer than normal for your repair to be completed.
We will continue to respect customers' rights in relation to self-isolating etc. but tradesmen and operators will also have to ask invasive, pertinent questions to ensure that everyone is kept safe during these unprecedented times.
For queries below, during office hours please phone:-
Rent Queries 
Telephone:
01382 513807
01382 513809
You can still make payments online at https://www.abertayha.co.uk/tenants/ways-to-pay-your-rent/online/
Universal Credit or Benefits Advice
Telephone:
01382 513813
01382 513826
For anything else, e mail queries@abertayha.co.uk and someone will get back to you.
&nbspBack to Archived News