Published: 29/07/20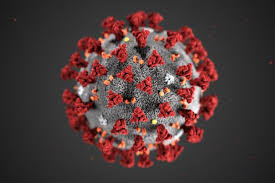 Further to the Prime Minister and First Minister's instructions to the nation on 23 March 2020 Abertay will provide an Emergency Repairs Only Service to our customers until further notice. The Right to Repair has been suspended during this time. The Abertay Office is currently closed to the public. The Abertay office phones have been diverted to our Out Of Hours Emergency Service.  We will respect customers' rights in relation to self-isolating etc. but tradesmen and operators will also have to ask invasive, pertinent questions to ensure that everyone is kept safe during these unprecedented times.
We consider the following to be Emergency Repairs:
Loss or partial loss of electric power or faulty electric heating.  Customers should contact SSE on 0800 300 999 if the issue is due to a complete power outage in the area.
Loss or partial loss of gas supply.  Customers should contact Scottish Gas Network on 0800 912 1700 in the first instance if the issue appears to be due to issue / gas works in the area.
No Gas Central Heating / Hot Water.
Blocked flue to an open fire.
Breakdown of Air Source Heat Pump heating, if no alternative heating is available.
Toilets which do not flush, but only if there is no other toilet in the house.
Blocked or leaking foul drains, soil stacks, or toilet pans which cannot be unblocked.
Blocked sink, bath or basin, which cannot be unblocked.
Uncontainable leaks such as significant leaking or flooding from a water or heating pipe, tank or cistern.
Leak from roof.
Lift Breakdown at Dryburgh Gardens.
Loss or part loss of water supply should be reported to Scottish Water on 0800 077 8778.
For queries other than emergency repairs:
Rent Queries
Telephone:
01382 513807
01382 513809
You can still make payments online at https://www.abertayha.co.uk/tenants/ways-to-pay-your-rent/online/
Universal Credit or Benefits Advice
Telephone:
01382 513813
01382 513826
For anything else, e mail queries@abertayha.co.uk and someone will get back to you.
&nbspBack to Archived News