Published: 31/08/21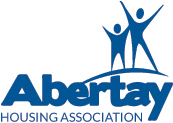 Please note that due to essential works at 147 Fintry Drive there may be some disruption to our Out of Hours telephone service this weekend.
If you need to report an EMERGENCY repair, please ring 01382 903545 and you will be connected to a member of staff. Please use this service for EMERGENCIES ONLY.
If you want to make a payment then use our online payment portal using the following link https://www.abertayha.co.uk/tenants/ways-to-pay-your-rent/online/
For any non-emergency enquiries please refer to our website or ring back when the telephone service re-opens at 9.00am on Monday morning.
We apologise in advance for any inconvenience and will endeavour to ensure that there is minimum disruption to the out of hours service.
&nbspBack to Archived News