Published: 14/06/16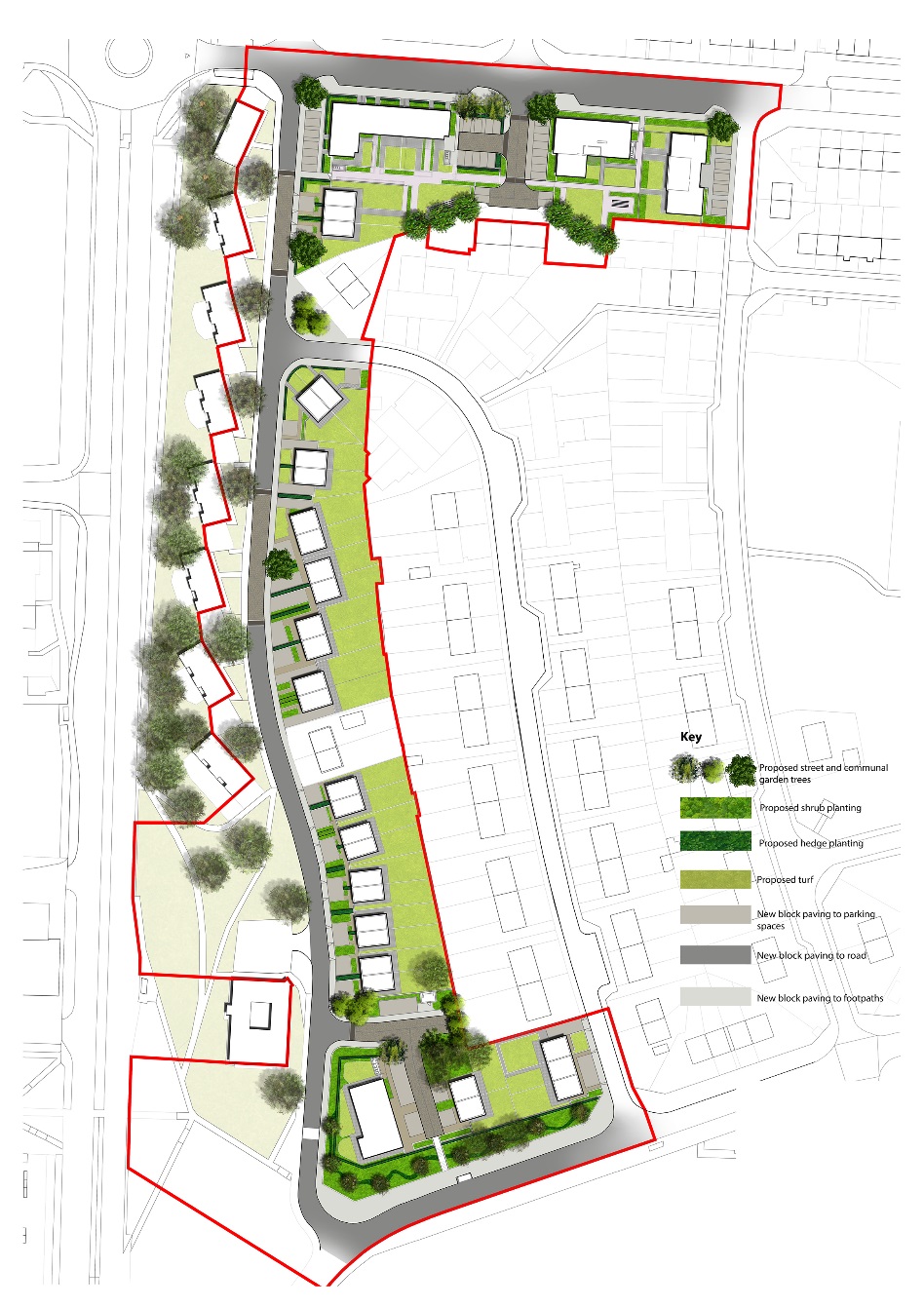 Abertay Housing Association's design team, led by Barton Willmore, has recently submitted a planning application for 60 new homes and urban realm improvements in the Fintry area of Dundee.
This project will redevelop a vacant brownfield site replacing old inefficient Orlit houses. The proposals, which include a variety of house styles and sizes will supplement Abertay Housing Association's existing housing stock in Fintry and help meet housing demand in the area.  In addition a significant number of the units proposed are specifically designed for individuals with physical and learning disabilities.
Barton Willmore's design proposals have been developed with a strong emphasis on the existing character of the area and on generating a strong edge to the western edge of Fintry.  The approach focuses on creating buildings with attractive simple proportions, generous window sizes and a simple mix of robust materials, to give a distinct identity.
Bob Sander, Operations Director for Abertay Housing Association said "Abertay is delighted to be able to submit plans to redevelop this former housing site and provide 60 much needed high quality new houses and flats for Fintry which will help to raise its profile and boost the local economy".
Jon Parry, Associate Architect in Barton Willmore's Edinburgh office said "Barton Willmore are proud to have provided a multi-disciplinary team which has supported Abertay Housing Association in the promotion of this exciting project.  The proposals will deliver a strong new western edge to Fintry, with gateway buildings formed at the important routes into Fintry from Fintry Drive and Fintry Road."
It is anticipated that the 15 month build programme will start on site later this autumn.
Proposed Masterplan: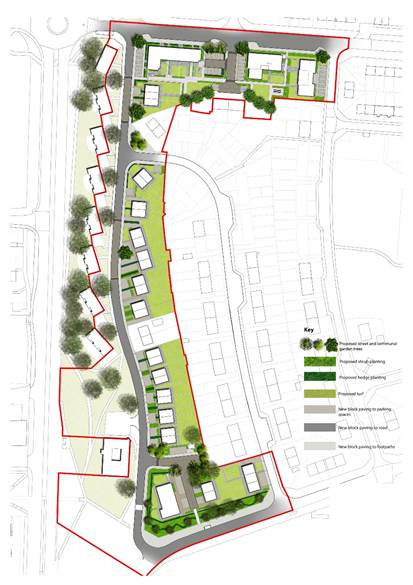 Street Elevations:

Visualisation – Fintry Drive/Finavon Street Junction: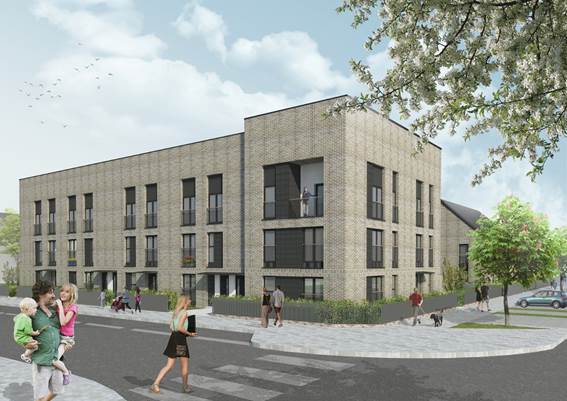 Visualisation – Fintry Road/Finavon Street Junction: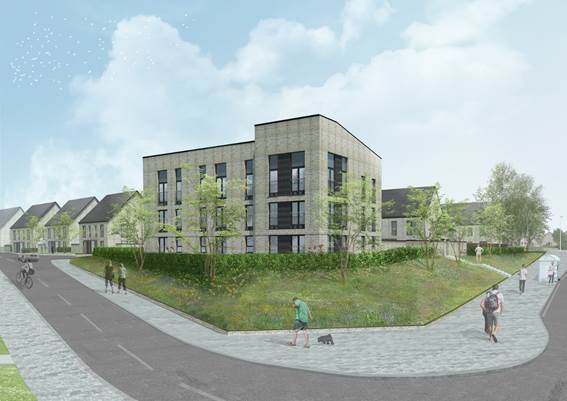 &nbspBack to Archived News