Published: 08/12/17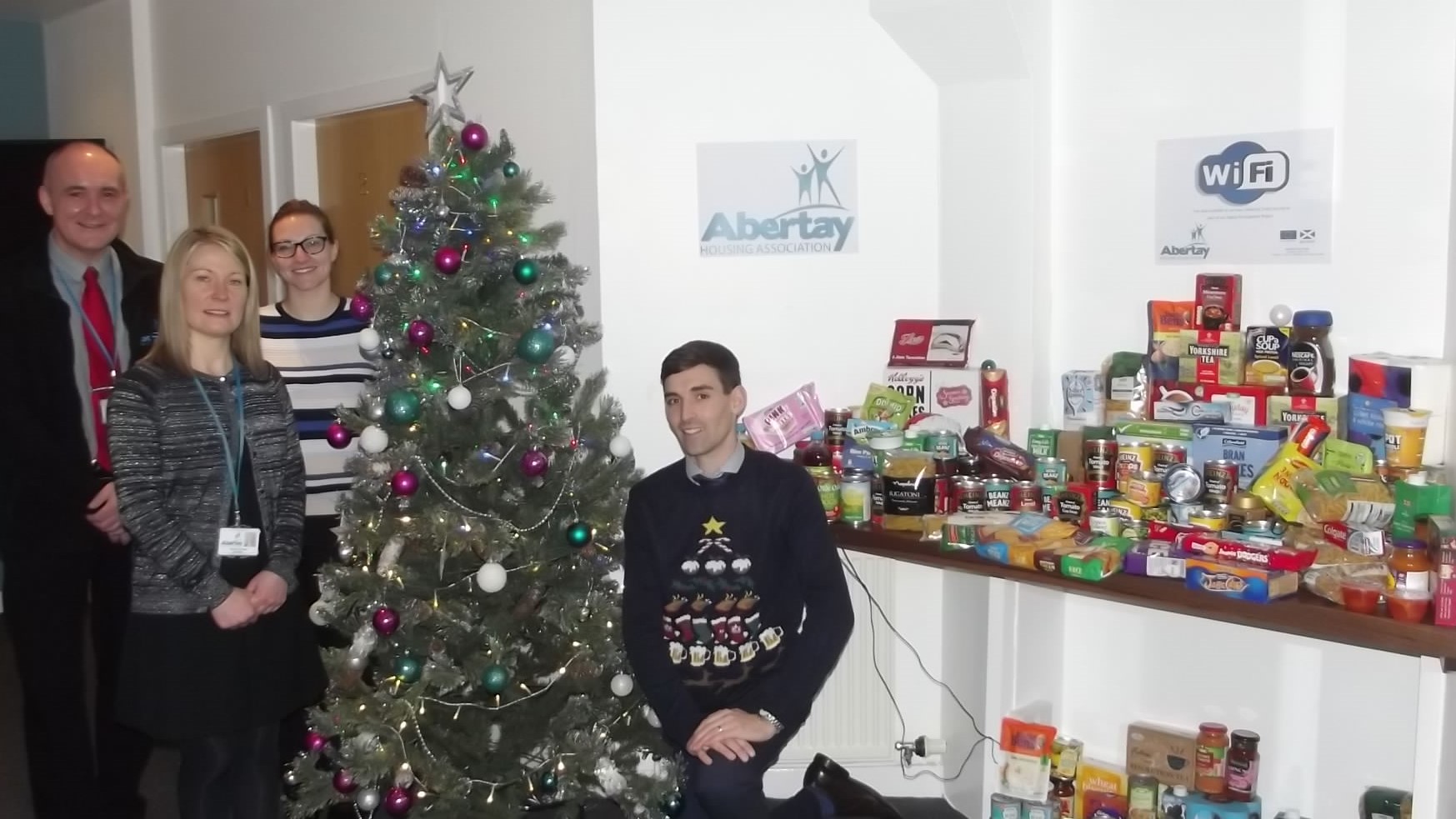 In previous years, the staff at Abertay Housing Association have supported the Dundee Foodbank by donating items during the festive period – this year we are doing things a little differently and also collecting for our own emergency food parcels.
This year, due to the rollout of Universal Credit on the 8th November and in anticipation of tenants facing hardship, we have been collecting some emergency items for situations where a referral to the Foodbank isn't possible. We have seen a number of cases where, prior to this collection, it would have been handy to be able to quickly hand over some emergency food until a decision can be made by other great services like the Scottish Welfare Fund or the Dundee Foodbank.
By doing this we are looking to supplement the other fantastic local provision, not replace it. As reported in the press, Foodbanks have become increasingly stretched following the roll out of full service Universal Credit and we want to ensure that we are equipped to help people who are struggling.
This will be followed in the new year by a new project, funded partly through the Aspiring  Communities Fund with support from the European Social Fund.  The digital inclusion project will work with tenants to access their journals at the new IT hub in our office reception.  We feel that access to reliable internet at convenient times may be a problem for Universal Credit claimants and for those that have the equipment they may sometimes struggle to use it.  We aim to provide personalised advice and assistance on this to enable them to manage their claims.  The project will also help our tenants to tackle fuel poverty.
&nbspBack to Archived News