Published: 21/08/15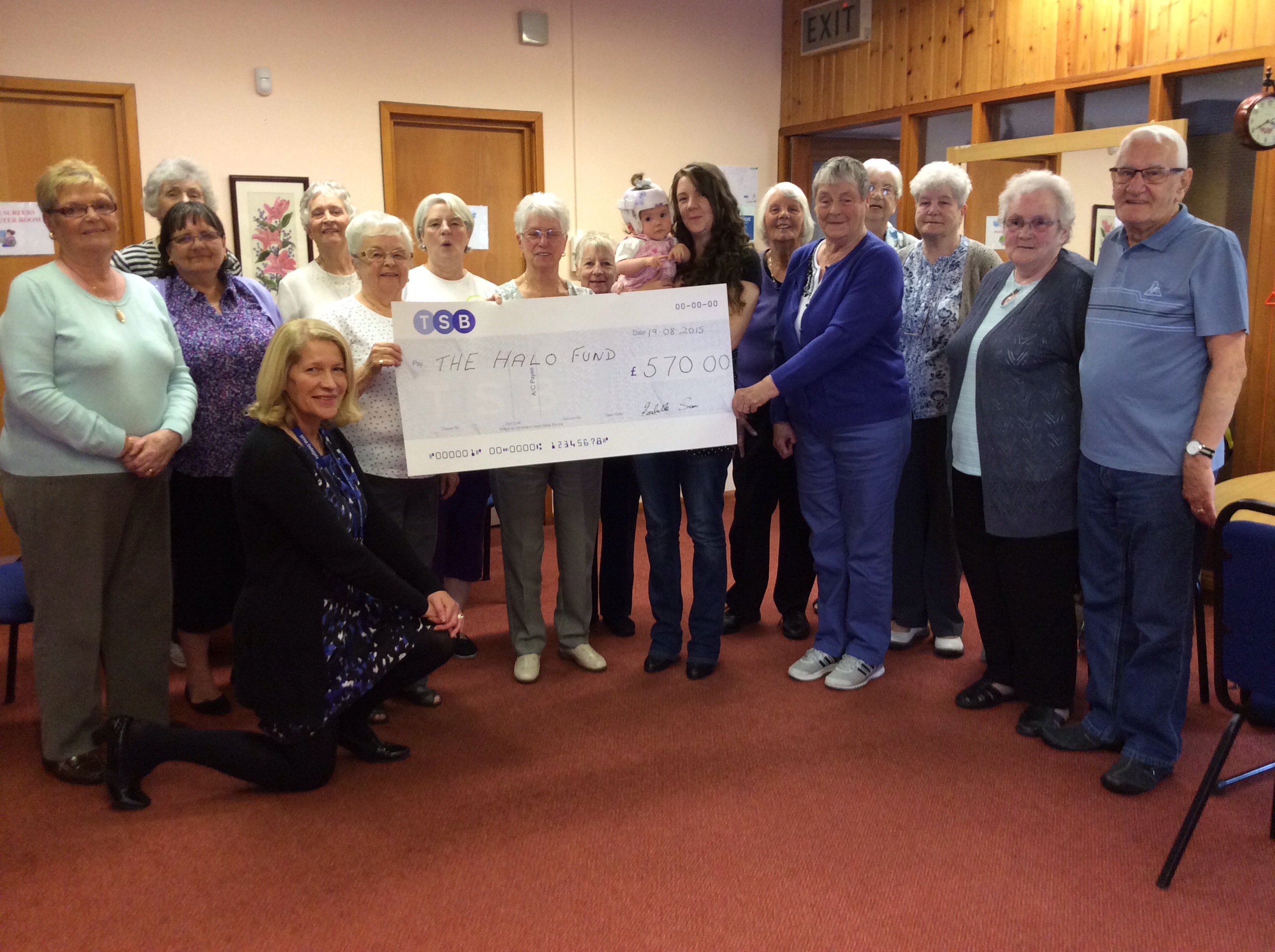 The residents of Dryburgh Gardens, along with family and friends, held a very successful night of fundraising at the nearby Park Hotel on 6 August.  The marvellous entertainment was enjoyed by all with thanks to Les Barr, Joe Ogilvy and our very own Dryburgh versa tiles.
The event was to raise money for the Halo Fund to help buy specialist equipment for baby Harvie.
Residents acknowledged the help of Isabelle, Scheme Manager and Housing Officers, Melanie and Gaynor for organising and holding what was a very successful fundraising evening enjoyed by all.
A presentation of the money raised was presented to Sam and her daughter Harvie in Dryburgh Gardens on Wednesday 19 August.
&nbspBack to Archived News