Published: 21/10/19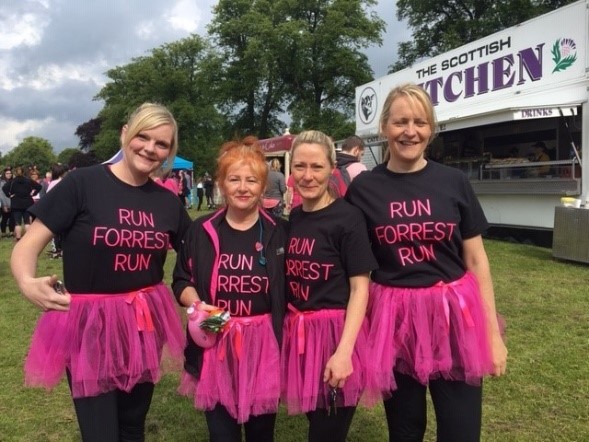 Abertay staff embarked on series of activities earlier in the year to raise money for cancer research.  This included a few brave souls embarking on a couch to 5K training program, running after work, to build up our stamina.  This culminated in completing a 10K run on 16 June at Camperdown Park Dundee.
We also held a cake and candy morning, a staff quiz and we talked our Energy Efficiency Officer Justin into cooking delicious pizzas for us to enjoy for a donation to this worthy cause.
Thanks go to staff and friends for their support and generosity, which allowed  Abertay Housing to forward £337.63 to Cancer research.  This is in addition to donations made directly through the just giving page.
&nbspBack to Archived News