Published: 23/09/22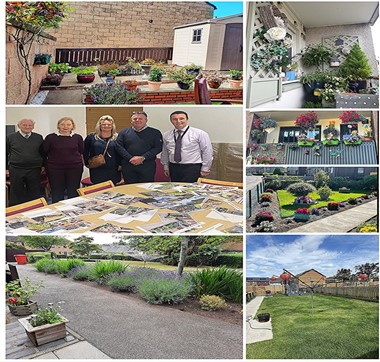 We are delighted to announce the winners of this year's garden competition!
As always, we were absolutely blown away by the amount of entries we received and loved seeing just how green-fingered our tenants are. It was amazing to see the passion and commitment that went into every garden we visited, which in turn made it really difficult to pick a winner.
We would also like to extend a big thank you to the sponsors of the competition, QAPM, who along with the Board had the difficult decision of choosing the deserved winners.
The winners from each category are:
BEST GARDEN
1st place – Mr McIntosh
2nd place – Mr & Mrs Norrie
3rd place – Ms Murphy
BEST VERANDA / BALCONY
1st place – Ms Kennedy
2nd place – Mrs Irvine
BEST COMMUNAL GARDEN AREA
Joint 1st prize – Gordon Street and Rosebank Retirement Complexes.
A huge thank you to everyone who entered our garden competition and congratulations to this year's winners. Remember to keep an eye on our website and social media for updates on next year's garden competition!
&nbspBack to Archived News