Published: 01/12/22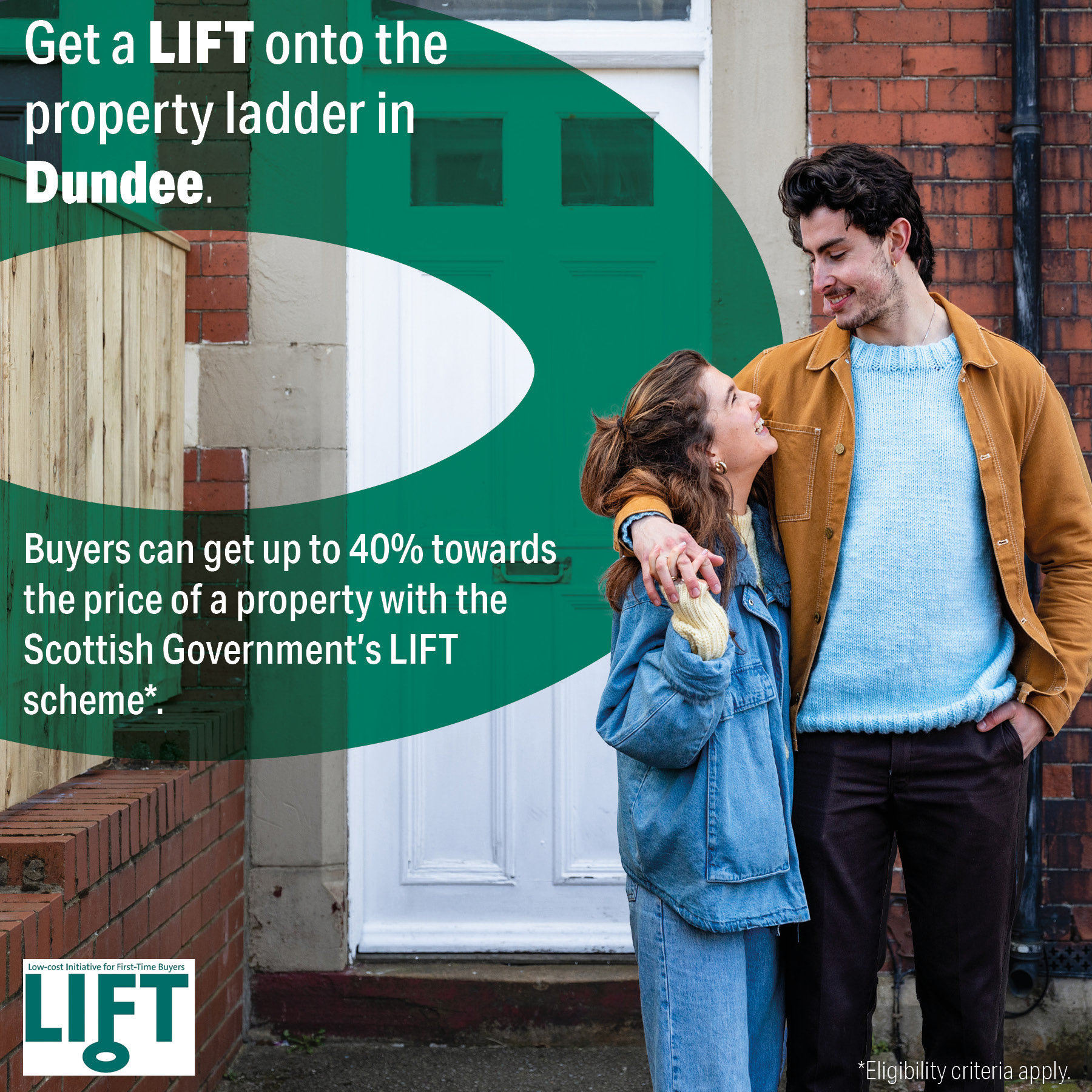 The LIFT Open Market Shared Equity scheme is administered by Link Housing and aims to help first time buyers on low to moderate incomes who wish to purchase a home on the open market but cannot afford to pay the full market price for a property.
The Scottish Government's LIFT Open Market Shared Equity scheme is open to the following priority groups:
• First-time buyers
• Social renters
• People with a disability who can demonstrate a housing need
• Members of the armed forces
• Veterans who have left the armed forces within the past two years
• Widows, widowers and other partners of service personnel who have lost their life while serving in the armed forces within the last two years
• People aged over 60 with a housing need are a priority group who do not need to take out a mortgage.
The Scottish Government contributes between 10% and 40% of the lower of the valuation or purchase price of a home you choose on the open market. If the property is sold, the same percentage of the sale price is returned to the Scottish Government. The Scottish Government's Contribution depends on the amount you can afford to contribute from savings and a mortgage.
Find out if you are eligible by applying online. The LIFT scheme is free to apply to and there is no obligation to buy a property once you have been approved.
You can offer now offer over the property valuation provided the price paid is within the threshold price for that area and size. See the full list of threshold prices here.
Read our Leaflet for an easy step by step guide to applying.
Find out more about the scheme here or contact Link Housing at lift@linksharedequity.co.uk or on 0330 303 0125.
&nbspBack to Archived News