Published: 08/10/15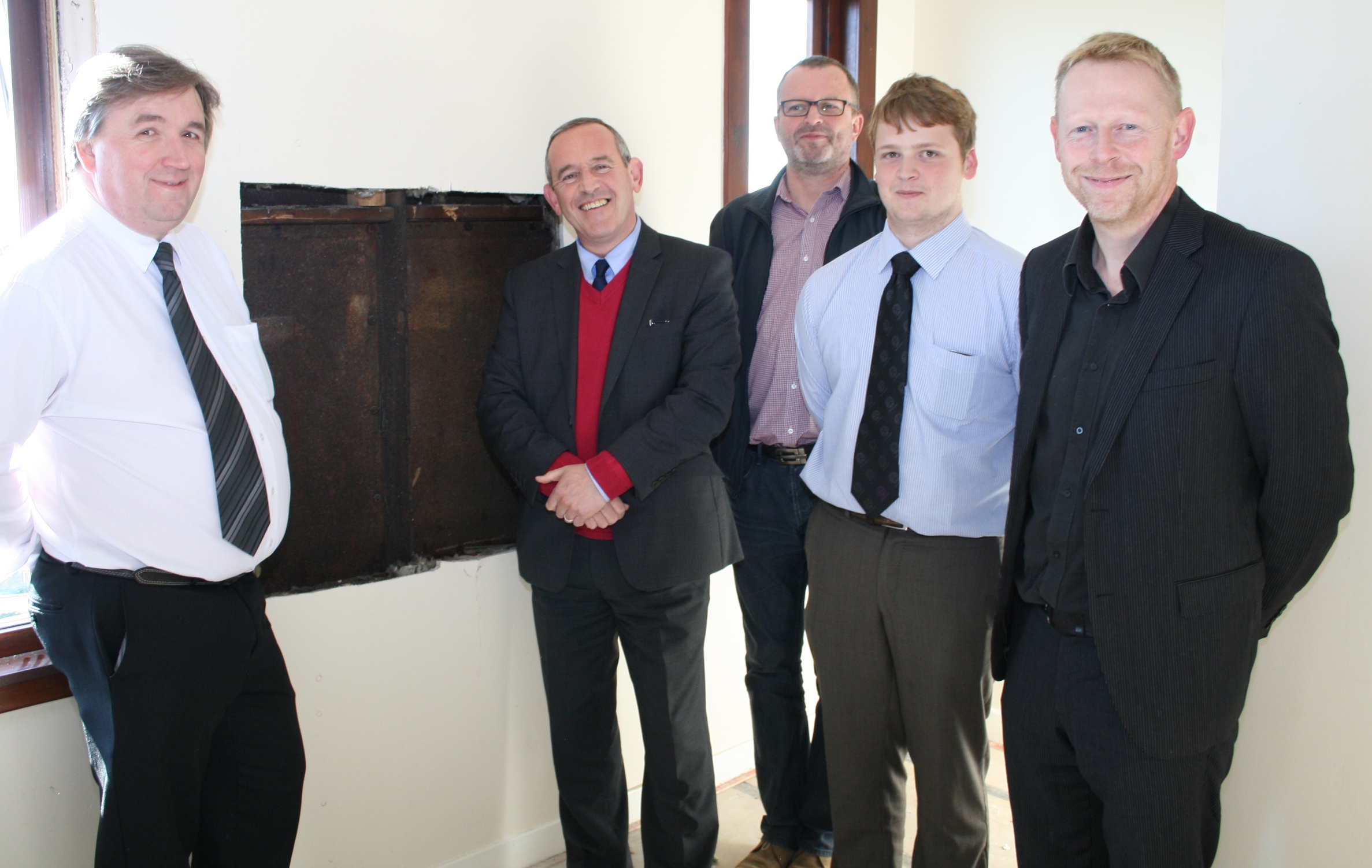 Dundee East MP Stewart Hosie took the opportunity to meet with key staff of Abertay Housing Association on a mini-tour of an innovative project that will tackle condensation issues and insulation in ninety steel framed homes in Craigiebank.
The pilot project involves a tie-up between the housing association and experts in the School of Architecture and Building Environment at Robert Gordon's University.
The total investment in the project is in excess of £3.6m.
After the work is complete, the average house's energy efficiency rating will rise from Band E to Band C with an average saving on energy bills of over £600 per year.
All homes in the project will also get new modern kitchens, bathrooms, heating and triple glazing.
Stewart Hosie said: "These homes have been very popular through the years although some are now 90 years old. I'm delighted to have had the opportunity to see the detail of what this innovative project is about and what exactly is being done.
I'm very pleased that my constituents will benefit from this large investment which will bring their homes up and beyond the existing building standards.
When complete the new houses will be highly energy-efficient and therefore cheaper to heat. They will also be a lot nicer inside too."
Derek Black, Abertay HA Asset Manager, who led the tour around the properties, said: "Abertay Housing Association is committed to making long term investment in its housing, not only to improve the lives of our tenants but also to ensure our stock remains fit for purpose in the future. Our properties at Craigiebank will go from being some of our poorest performing and hardest to treat, to being "just like new" which has to be good for our tenants."
"Abertay is also proud to work with RGU in a Knowledge Transfer Partnership collaboration which has provided an employment opportunity for a recent graduate who will gain valuable industry experience during the project."
&nbspBack to Archived News