Published: 24/08/21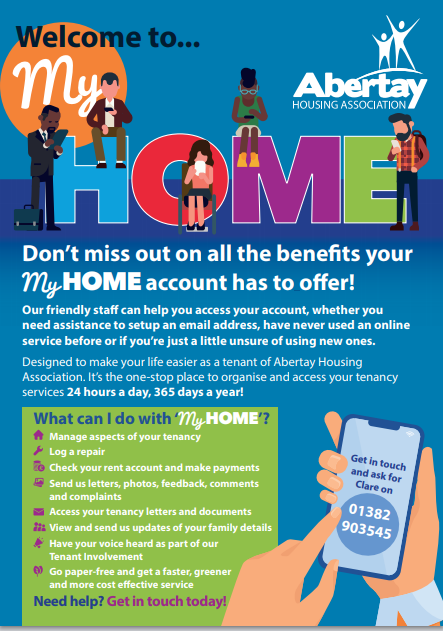 The wait is finally over….
We would like to welcome our tenants to 'My Home' our online portal. If you have an active email address detailed on your account with the Association you will shortly be receiving your welcome email to 'My Home' with the link and details of how to access our portal.
Keen to use the portal but don't have an email address? No problem, get in touch today: 01382 903545 and ask for Clare.
&nbspBack to Archived News