Published: 10/08/18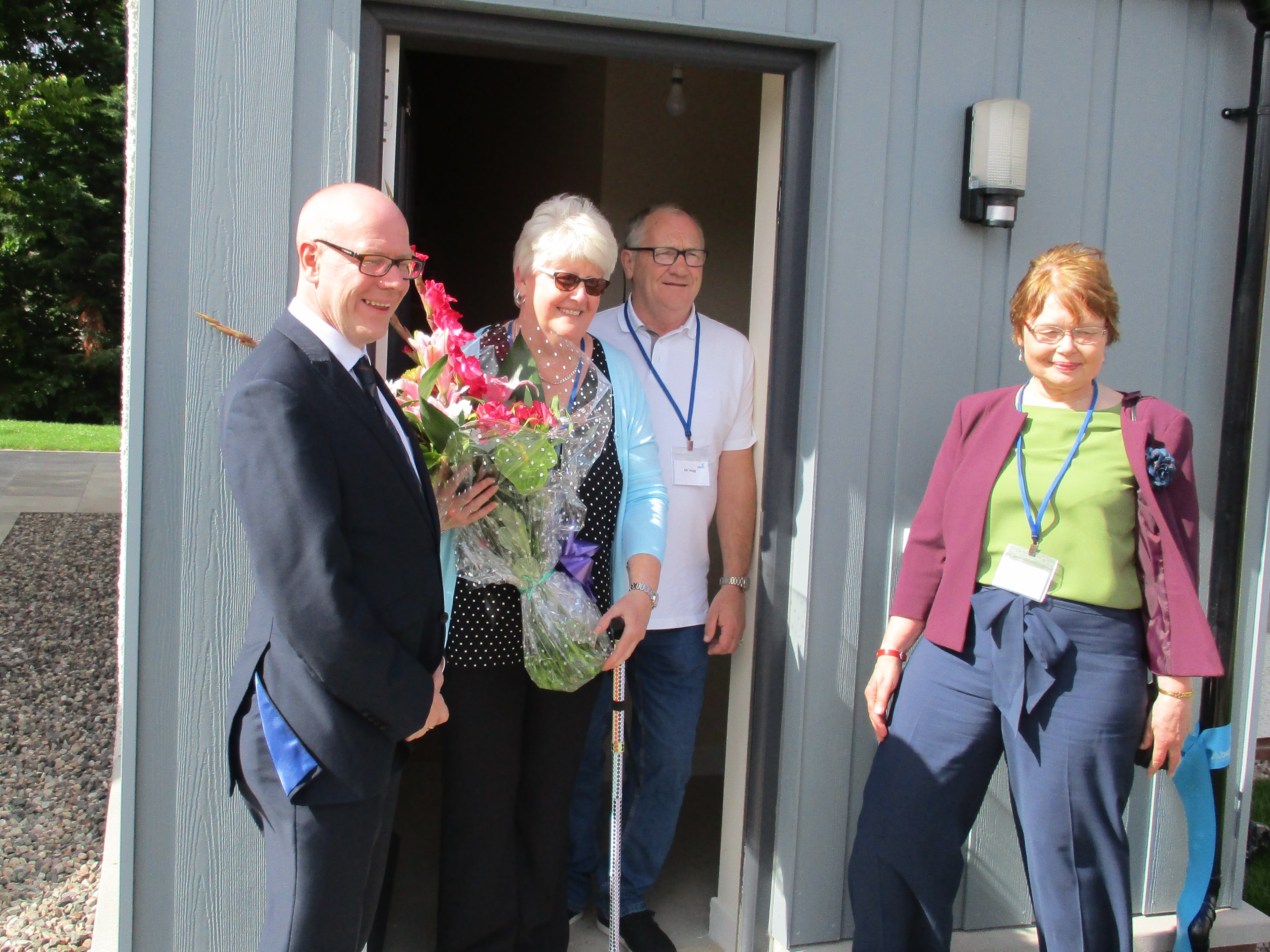 Abertay Housing Association held an event to mark the opening of 16 new flats in New Road Forfar. The flats are not only the first new homes built by Abertay in 10 years but are the first within the Angus Council Boundary. Kevin Stewart MSP, Local Government and Housing Minister, attended the event. The four in a block style flats will provide much needed one bedroom amenity homes for people aged 50 and over. They have been considerately designed to a high standard, and to take account of the proximity of the historic town centre, and will give tenants homes in an excellent location, with shops and other facilities on their doorsteps. The eight ground floor flats are all designed for people with mobility problems, and two are fully wheelchair adapted. All the homes are also highly energy efficient.
Kevin Stewart MSP said Housing is a priority for this government which is why we have set an ambitious target to deliver 50,000 affordable homes during the lifetime of this Parliament with at least 35,000 of these being for social rent. The completion of this development at New Road, Forfar, is a great example of how the Scottish Government is helping to provide high-quality, efficient and affordable homes for people across the country.
Kathleen Mands, the Chair of Abertay Housing Association, said "This is an exciting moment for Abertay, as this is our first development of new homes outside Dundee. We are delighted with how well the development phase has gone, and would like to thank Campion Homes and KDM Architects for the high quality building and design that we see today. We pride ourselves in delivering a high standard of service to all our tenants and we look forward to working with Angus Council to extend this into Forfar.
Councillor Craig Fotheringham, Communities Committee Convenor at Angus Council, said "Angus Council is pleased to have been able to support Abertay Housing Association to develop these much needed homes through our Strategic Housing Investment Plan. Thanks to increased funding from the Scottish Government, we and our housing association partners are delivering an ambitious programme of new affordable housing development across Angus. Increasing the supply of accessible housing is particularly important to ensure we can meet future housing need and this development includes a number of accessible properties, including two fully wheelchair adapted homes.
&nbspBack to Archived News