Published: 27/10/22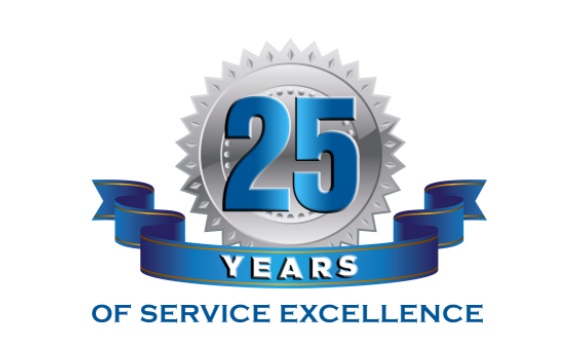 Today marks the 25th Anniversary of Abertay Housing Association providing affordable housing since 1997, following a Large Scale Voluntary Transfer from Scottish Homes.
Our purpose is to provide social housing to people in housing need. In addition, we are involved in various wider role activities.
We have around 1,800 houses in Dundee and Angus, including around 238 retirement housing properties which are situated at six complexes across the city. We provide a factoring service for over 2,000 properties purchased from Abertay or its predecessors.
'Abertay aims to enhance the quality of life in our communities'.
Not only is it 25 years since taking ownership of the Scottish Homes housing stock back in 1997, 2022 also marked the handover of 43 new homes in our Charleston Gardens development and plans for future developments will continue as we grow as an organisation.
Reminiscing over the Association's last 25 years, there have been many highlights.
A source of great pride over the past 25 years is the loyalty and dedication demonstrated by our staff, some of which were employed by Scottish Homes prior to the transition to AHA. We are very much a community based organisation, with our office nestled in the heart of the Fintry community, which has enabled us to create positive relationships for both tenants and staff.
We recognise the need to make our homes more energy efficient and experimenting with and developing renewable energy solutions will indeed be the way forward for future developments over the coming years and we hope all our tenants will benefit from this in the future.
We don't have a crystal ball, so it's hard to say how the next 25 years will pan out, however, there are sure to be very exciting times ahead for the organisation, of that we have no doubt!
Our aim is to invest a great deal in our current stock, making our houses, warmer, more secure and potentially more attractive internally and externally. This will make them more desirable for local people who want to live here. Our biggest challenge will be to achieve all of this while keeping our rents low. We will absolutely need to work alongside other housing associations and local agencies and be open to working in a much more collaborative way.
Hopefully, in the next 25 years our houses will continue to be are highly desirable, communities will be thriving and people will find it easy to get a service from us quickly and effectively and our staff have time to work with, and support, people who find life more challenging, enabling them to function successfully in our communities.
The Association sees itself in the heart of the community, collaborating and working alongside a whole range of community groups and agencies to try and deliver the best service it possibly can.
A business such as this can only be as good as its staff and it is clear we have an excellent team here at AHA who 'go the extra mile' to enhance the quality of life in our communities.
Here's to the future and the next 25 years of Abertay Housing Association.
&nbspBack to Archived News