Published: 10/08/18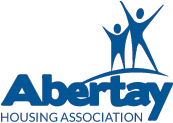 Abertay is holding its first retirement housing conference, which will take place on Thursday 23 August at 12pm in Wellgate Library Conference Room, Dundee.
There will be presentations on, Abertay's performance, future developments, getting people involved and energy money saving advice.
Abertay will present tenants who have been nominated with a recognition award for their work within the retirement schemes.  As well as the presentations, a prize draw will give tenants a chance to win some great prizes.  A buffet will also be provided.
&nbspBack to Archived News