Published: 08/09/23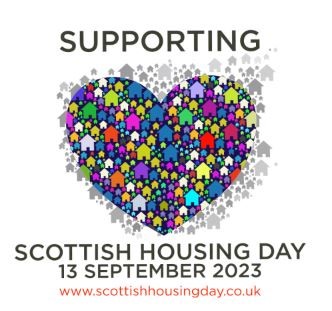 This year, for Scottish Housing Day, we are celebrating housing as a career.
So for this year, we want to celebrate the work of everyone who has made housing their career of choice, we want to establish even more ways that people can join this profession and we want the Scottish Government and other relevant agencies to play their role in communicating the value of a career in housing to ensure that housing is recognised as a career of choice and share our own stories here at the Association with everyone too.
Income Officer
From over 20 years in banking to a career in housing!
Initially starting off life in the Association as a part-time Customer Service Assistant, within 5 months this moved to a full-time, permanent contract. During her time as a CSA, she felt this was excellent grounding for gaining a wide and varied knowledge of all aspects of housing (our Customer Service team are the first point of contact for all calls to the Association). This allowed a transition from CSA to her current role of Income Officer, this involves early intervention for our tenants experiencing difficulties and assisting our tenants with any Universal Credit queries.
When asked what our Income Officer enjoyed about working in housing, she said she loved to be able to help people and this job certainly lends itself ideally to this and what advice would she give to anyone looking to come into housing? The skills you learn in housing can be transferred to almost any environment and you get to meet some great people along the way!
&nbspBack to Current News