Published: 11/09/23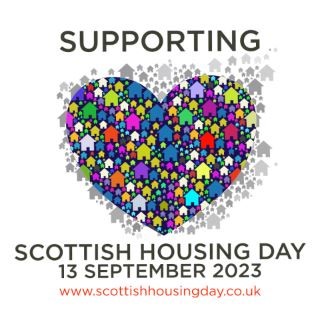 This year, for Scottish Housing Day, we are celebrating housing as a career.
So for this year, we want to celebrate the work of everyone who has made housing their career of choice, we want to establish even more ways that people can join this profession and we want the Scottish Government and other relevant agencies to play their role in communicating the value of a career in housing to ensure that housing is recognised as a career of choice and share our own stories here at the Association with everyone too.
Income Team Leader
A certain sense of deja vu for our Income Team Leader who ended up working in the Association after carrying out her school work experience here years before, when we were known as Scottish Homes!
Having explored the world working on various cruise ships, including a stint with the Walt Disney Academy, our Income Team Leader came home to her roots and into the housing sector initially as a Customer Service Advisor with Home Group. Keen to explore other avenues in housing, she used every opportunity to find out as much as she could about other areas in housing and gained a wealth of experience from her time with Home Group in her role latterly as Housing Officer before coming to work with the Association back in 2015 as Income Officer and more recently as Income Team Leader.
Our Income Team Leader, by her own admittance feels her own life experiences have allowed her to relate to our tenants and their experiences and finds her role very rewarding when offering assistance and being able to 'make a difference'. When asked what advice she would offer anyone coming into the sector, she said if you are willing to look for opportunities and work hard, it's a great sector to learn so many different ways of doing things and an introduction to so many different roles.
&nbspBack to Current News