Published: 07/09/23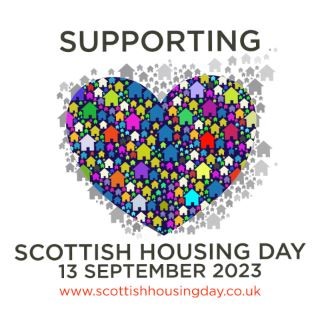 This year, for Scottish Housing Day, we are celebrating housing as a career.
So for this year, we want to celebrate the work of everyone who has made housing their career of choice, we want to establish even more ways that people can join this profession and we want the Scottish Government and other relevant agencies to play their role in communicating the value of a career in housing to ensure that housing is recognised as a career of choice and share our own stories here at the Association with everyone too.
Maintenance Officer
Our Maintenance Officer has been in employment with the Association for in excess of 18 years, starting off employment as a temporary Repairs Assistant, over the months that followed it became a more generic role which included answering the telephones too. During her time as Repairs Assistant, she played a fundamental role in developing the appointment system, which still remains in place today, the beginning of the Customer Service team followed shortly after.
Fast forward to 2017 our then Repairs Assistant became a Maintenance Assistant, while working towards an HNC Built Environment, attending college one day/week for two years until ultimately succeeding in her current role as Maintenance Officer.
When asked 'what do you enjoy about your role?' The response (without hesitation) was 'I always wanted to be a Maintenance Officer, I love to see the transformation in properties when I have been involved in works being carried out. This comes from the girl who grew up wanting to initially be a hairdresser and years later swapped her hairdryer for a hammer!
&nbspBack to Current News