Published: 16/12/16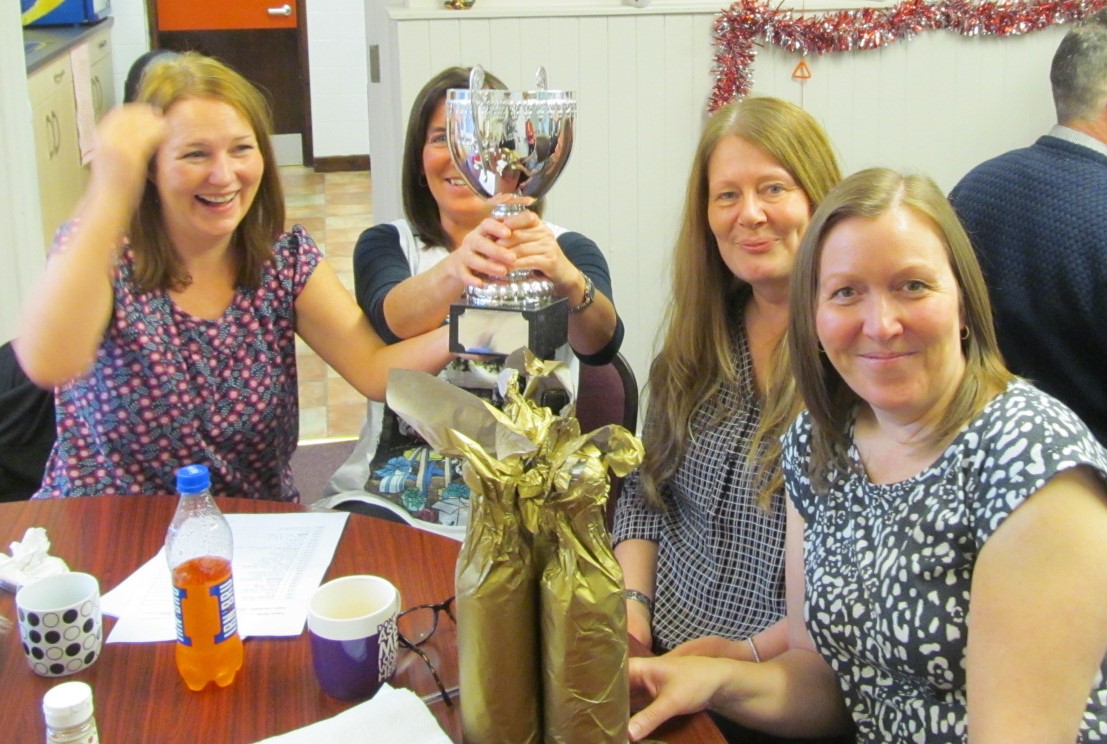 Abertay staff held their Christmas Quiz recently.  The winning team was The Merry Tipplers.  The proceeds were donated to Soul Garden, Dundee.
What is SoulGarden  all about?
No one should go hungry when so much food goes to waste. At Soul Garden we cook food at our Community Kitchens, and bring people together with their friends, family, neighbours and strangers to enjoy it. Simple as that!
Can I get a meal from Soul Garden?…
Yes, of course you can! We don't just feed sections of the community, we want to feed the whole lot. It isn't about feeding the poor, the homeless or whatever. It's just about feeding people. It's about treating people as human beings, no matter who they are, where they come from and what their circumstances. It's about saying "Come in, sit with us and have a bite to eat".
So come in for a meal, and bring a friend or two!
How much does it cost?
There is no set price for the food; we'd like you to decide what to pay, whatever you think it's worth or what you can afford. Whether that's a few pennies or a few pounds, we'll use it to continue what we're doing and feed more people.
&nbspBack to Archived News