Published: 04/12/15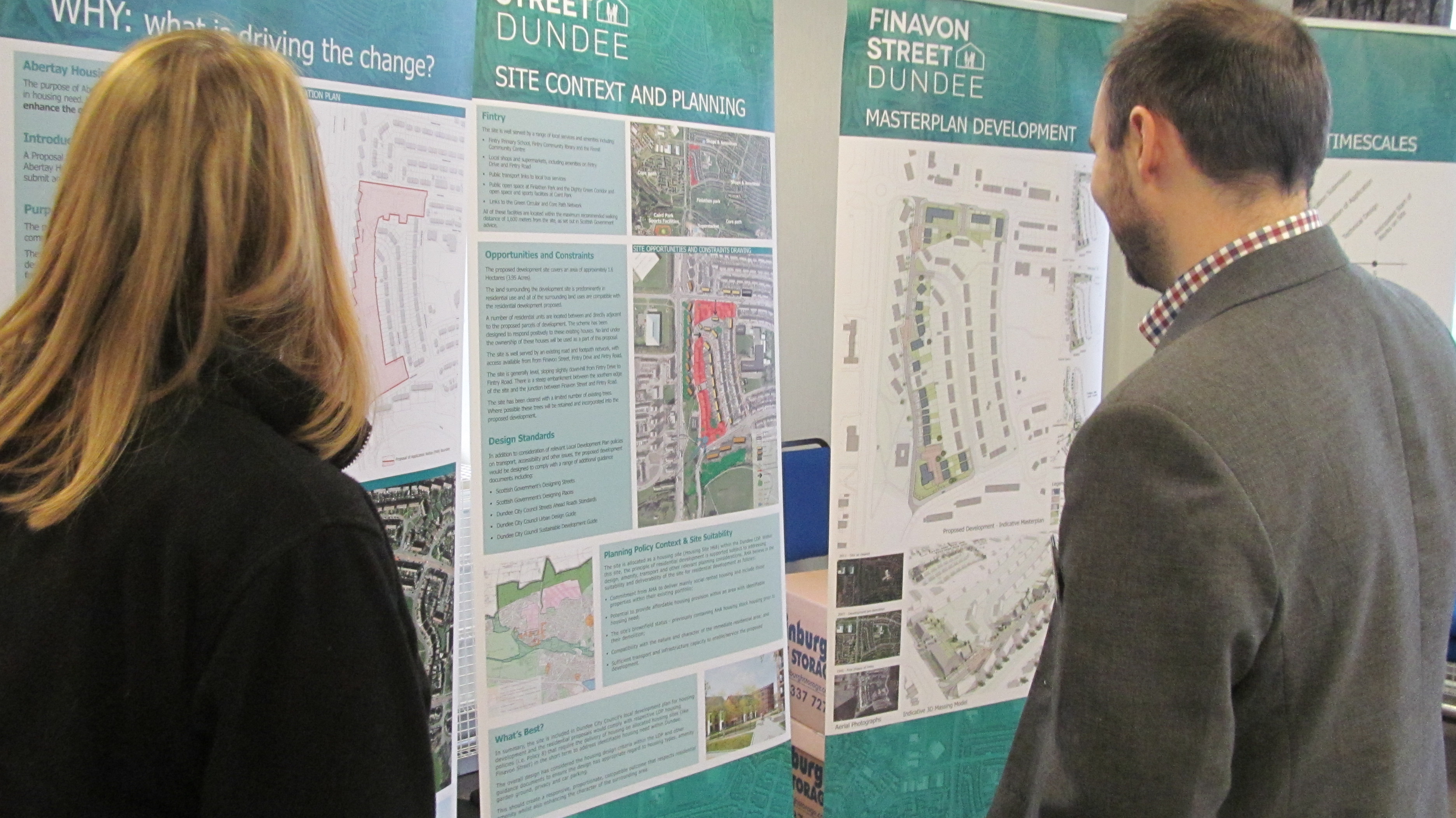 Abertay would like to thank all the people who came along to the Finmill Centre on 3 December to share their views and opinions on our proposals for our site at Finavon Street.  Despite the weather there was a really good turn out and we were able to gather a number of views which we will be able to incorporate into our proposals.
If you weren't able to come along the key details are available via the link below please feel free to look over them. Alternatively details are on display in our office during normal opening hours.
You can tell us what you think via our survey.
&nbspBack to Archived News