Published: 19/08/16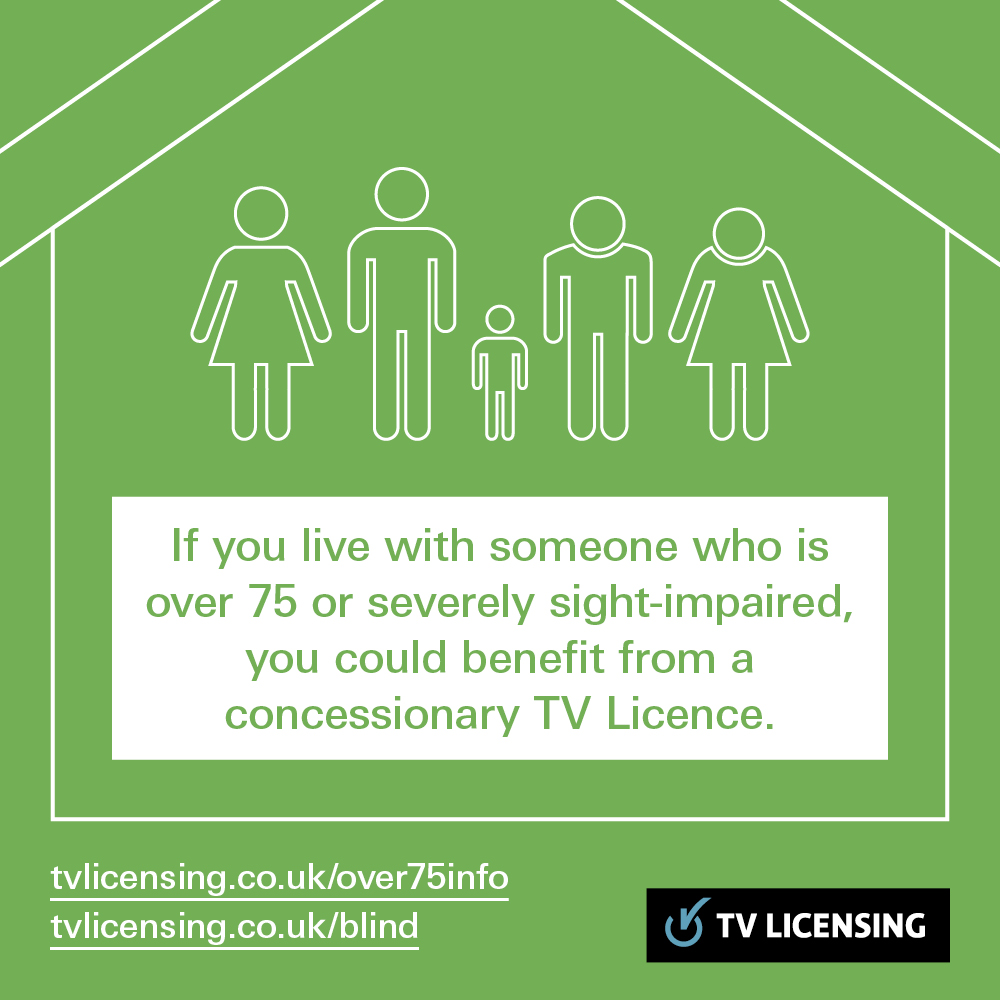 TV Licensing is working to ensure you know the different ways to pay for a TV Licence and concessions available for anyone aged over 75.
Anyone aged 75 or over is eligible for a free TV Licence for their main address.  Eligible people can register online at www.tvlicensing.co.uk/over75info. The free licence will cover all the equipment in the property, meaning family or carers living in the same home could also benefit.
You need a TV Licence if you wish to watch or record television programmes as they're being shown on TV. This includes the use of devices such as a TV, computer, mobile phone, games console, digital box or DVD/VHS recorder.
You don't need a TV Licence if you have a digital box used to produce sounds only and provided that it can't display TV programmes.
You can also get a 50% reduction on the TV Licence fee if you're blind or severely sight impaired. Your licence will also cover anyone who lives with you. People who are partially sighted or sight-impaired do not qualify for a 50% blind concession.
A blind concession TV Licence costs £72.75 for colour and £24.50 for a black and white TV Licence.
To find out more information on entitlement and how to apply for a blind concession TV Licence log on to www.tvlicensing.co.uk/blind
TV Licensing would always prefer people to be properly licensed rather than risk a fine of up to £1000. For more information, ways to pay, eligibility or you want to buy a TV Licence, please call 0300 790 6115 or visit www.tvlicensing.co.uk.
&nbspBack to Archived News