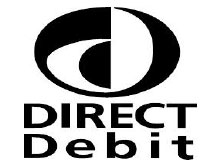 If you have a bank account this is probably the simplest way to pay your rent. If you do not already pay by direct debit, you can either complete a form at our office or we can arrange to send one out to you.
You will be included in a prize draw with existing Direct Debit payers for a chance to win a £50 voucher every 6 months.
Please complete the application form here and return to Abertay at 147 Fintry Drive, Dundee, DD4 9HE.