Published: 05/07/18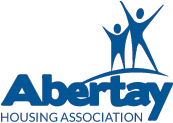 There is new legislation coming into force which effects your rights.  You will receive a letter from us shortly to explain these changes. The letter can be viewed here.
It is important to let us know if someone moves in or out of your home and if somebody has moved into your home specifically to care for you.
If you have somebody living in your home providing care for you then if you have not already advised us please do so at your earliest convenience. This is because the legislation makes changes to the rules of succession for carers. The letter relating to carers can be viewed here.
Please contact the Customer Service Team on 01382 903545 if you require further information or email us at: customerservice@abertayha.co.uk if you would like to amend your household details.
&nbspBack to Archived News